Announcements
From the Selectmen
Click for the next Selectmen's meeting date and other town events.
---
Other Items
If you are an Arrowsic resident or landowner, you can click here to subscribe to town news.
Bath's annual household hazardous waste collection event is May 17, 2014.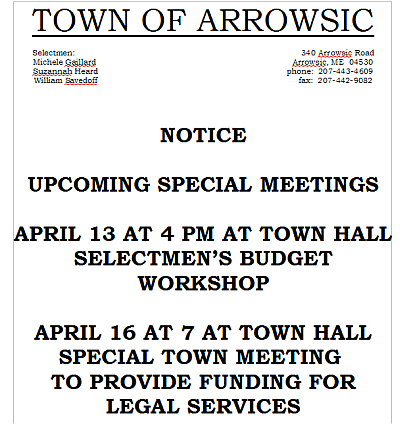 Warrant posted at Fire Station and kiosk outside Town Hall. Click here to see warrant.
YardScaping for Arrowsic! - check it out.
Send items and requests to